Friend of the site, Barry Sanders, was fortunate enough to attend Joseph Gilland's effects workshop in Toronto last week.  He was kind enough to send over a quick write up: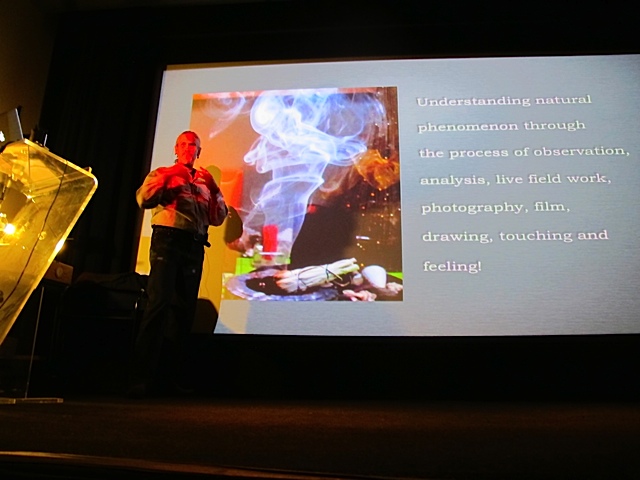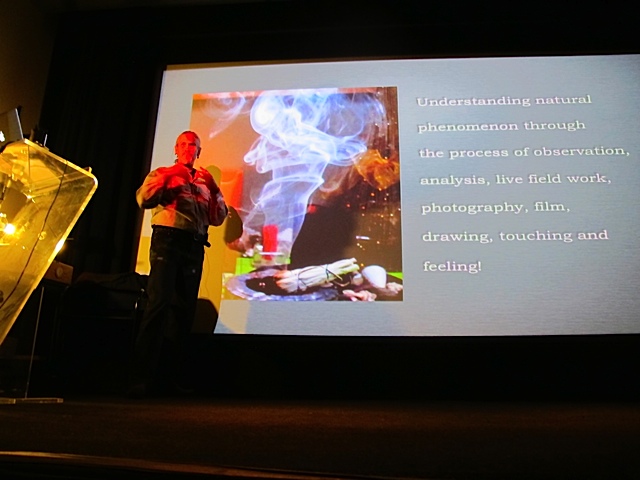 On Sunday February 20th the Toronto Animated Image Society presented a full day lecture by veteran effects animator Joseph Gilland to a sold out NFB theatre.
Although Gilland's focus on his philosophical approach could have benefited from just a bit more concentration on the technical, over all it was an excellent and inspiring presentation peppered with entertaining anecdotes.
The author of Elemental Magic: The Art of Special Effects Animation, Gilland has a lengthy career spanning many years and several studios, including Disney and Bluth. Besides the standard lecture, attendees were treated to a sneak preview of Elemental Magic Volume II, which Gilland currently is finishing up.
The book and the lecture both offer a lot of details but there were some specific take aways.
First; Animate the energy! More than just new age lingo, it's easy to get lost in the details of trying to track bubbles or flames but the first step in making good effects is animating the overall movement. Just like life drawing your first pass should attack the broad overview first.
Second; Good effects don't take any longer than bad ones.  Just like any animation, the more detailed you get the longer it takes but getting the basic movements right only takes the effort of stepping back and thinking it through before you push ahead.
Lastly; Effects should have character! An effect should convey the movement, energy and emotion of the character and/or scene. Again, just a little thought before attacking the scene can allow you to add a dimension that will heighten the emotional impact.
To find out more about Gilland's approach, books or workshops, you can go to his blog at http://elementalmagic.blogspot.com/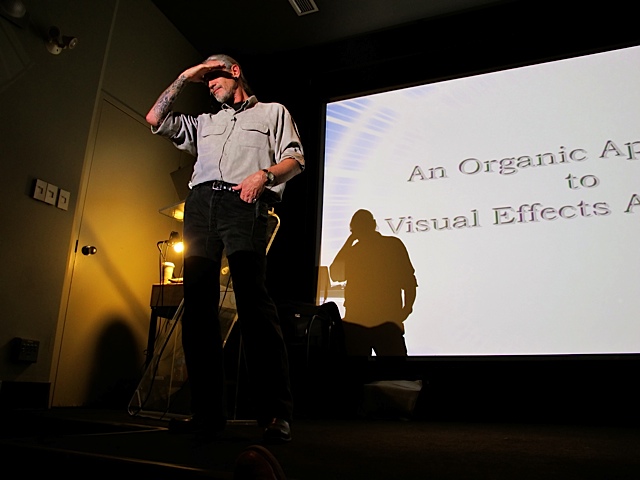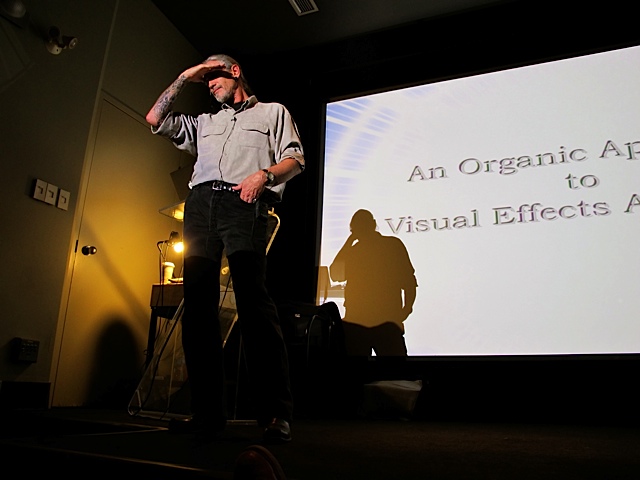 Joseph's a very cool guy with a lot of experience to share.  I've had the good fortune to get to know him a bit, and anyone who manages to attend one of his workshops is pretty lucky.  While Barry does mention that there could be more emphasis on the technical, I think the real gift that Joseph shares is his approach.  It borders on the philosophical.  This is a guy who really finds his art in what he does.
Thanks to Barry for the write-up and the photos!