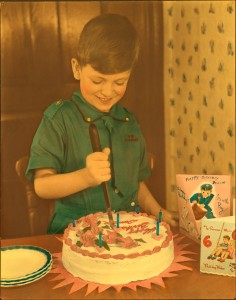 On September 5th, 2008, I started a blog.  It was an extension of a Facebook Group I'd created for Canadian animators to share and talk.  Those first posts went up here and here, with absolutely no fanfare.  I remember hitting "publish".  I also remember watching the hits and wondering if anyone was even interested.  A season or two later, on May 8th, 2009, I hit "publish" again, right here, on the site proper.  Again, no fanfare.
In keeping with that tradition, just a few short days ago, I missed our birthday.  Completely slipped my mind.
But it happened.  We're 3(depending on what birthday we're observing).  I've been doing this thing for 3 years.  But I haven't been doing it alone.  Recently, we've had Rebecca David helping out, both on the social media front, and as a contributor.  Beccy brings all kinds of energy to the team, she's our resident firecracker and I'm hoping she'll stick around for a long time to come.  Big thanks go her way for helping me keep this going.  Thanks also have to go out to Cameron Archer, Warren Leonhardt, Robbie Anderson, Mark Cappello, Ron Doucet, Nick Cross and everyone who's ever subjected themselves to an interview or taken the time to comment.  Thank you to our readers and thank you to our sponsors, the latter keep our lights on so the former can read by them.
I love doing this.  I wish I could do it more.  I'm going to try to keep doing it better.  I never thought of myself as particularly patriotic, but I've come to recognize that I take a great deal of pride in our community.  I'm a cartoon fan in general, sure, but it's the people that make them that I really dig.  We are Canadian, and we make more cartoons than anyone else on the planet.  I love being a part of that.
Cheers.
Mike Valiquette