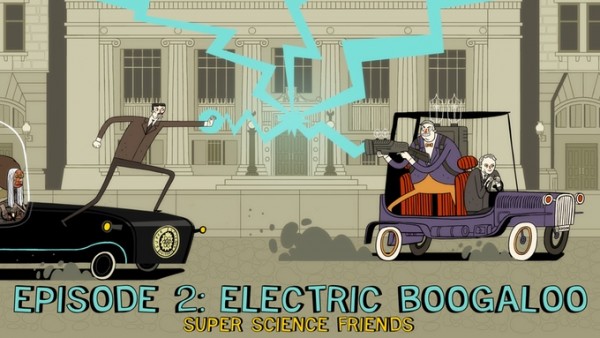 How is this happening? I know we haven't covered it yet, and maybe the Robert Valley Kickstarter is sucking up the cartoon crowdfund dollar, but there's seven days to go and the Super Science Friends Kickstarter is coming up WAY short.

The first one was a huge success, and it lead to the coolest cartoon I've seen in a good long while. Now Tinman is back offering more episodes, something every commenter was begging for. And what's happening? Barely 30K raised of the 150 000 dollar ask. Sure, that's a big number. But they're trying for 3 more episodes here.
So if you love cartoons, and you love super science, toss them the cost of a coffee. But at least make it one of those fancy expensive coffees you like to drink so much. You know the ones. The barista likes to make little designs in the foam? I know you're a sucker for them.
Here's episode 1 if you don't remember all the awesome.
Here's the link. Go be helpful. https://www.kickstarter.com/projects/2034721517/super-science-friends-the-next-episodes
Be warned. We may be hitting you over the head with this for the next week.