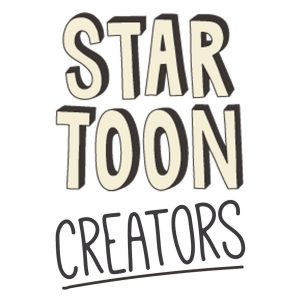 Over on the Startoon Cartoon Podcast (something else we do that's pretty much the exact same content we'd like to be producing for CAR), we spoke with Morghan Fortier of Tinman Creative Studios, Hector Herrera of Together Words + Pictures, Kyle MacDougall of Jam Filled, and Style5′s Sam Chou. These guys all operate studios of various sizes and specialty and we thought it would be cool to get them in a room together and hear what's on their minds and find out what it's like to be in the studio game.
There's two parts, so if you want an earful from some amazing people, plug in.

If this kind of chatter is your thing, we produce a new episode of the podcast every week. There's a ton of cool ones if you want to check them out. We'll post them here more often.