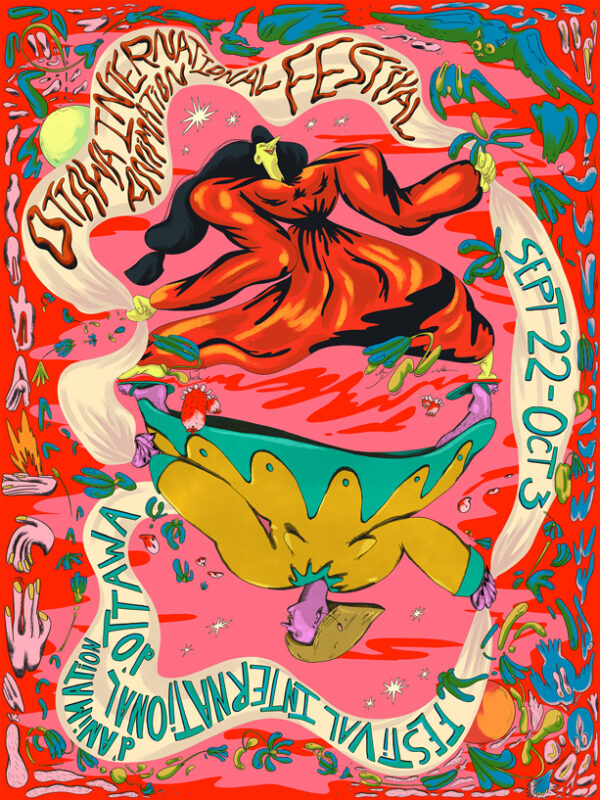 Today's the day that things really get into full swing for the attendees of the Ottawa International Animation Festival. It's technically day 2, and while there were a few panels and such yesterday, today's schedule is pretty packed. As usual, I'm "attending" both the festival and The Animation Conference, the business component of the event. This year's panels are covering topics that I'm into, and I'll admit to being way more interested up front than in the past few years. With subjects like "Building an Inclusive Future", "Advocating for Yourself", and "the Future of Creativity", I'm here for this. I know a few names on some of these panels, and I'm cautiously optimistic about where the discussion could go.
Then there's the films themselves. I'll admit, I've been living under a rock, so most of the features are totally unknown to me. Frankly, it's the shorts competitions that I look forward to the most. Ottawa always does a great job of programming a variety of films. I want to say that there's something for everybody, but that's banal. There's no crowd-pleasing agenda at the Ottawa Festival. If you're into a category, you're going to be amazed and thrilled. If you're not, you're going to fall asleep or become enraged. But you'll be exposing yourself to films that you would never seek out of your own volition, and maybe, just maybe, your idea of animation will expand. You will witness something beautiful at OIAF. You will be surprised by yourself. This is why we attend these events, to go beyond our curated feeds and see things we'd otherwise miss.
Do yourself a favour. Go. And this year, it's a smooth virtual affair. You don't even have to take the day off work.
Here's the link. You're welcome.