Hello animation humans! An update on the salary transparency discussion.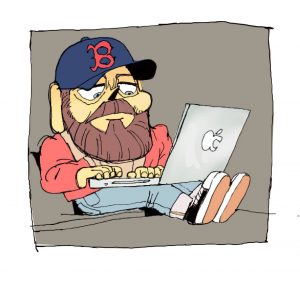 This is going to sound like I'm caving. Just getting you ready.
After, much consideration and consultation, I'm going to continue to let people post with and without salary ranges. I KNOW! I'm a chickenshit.
Here's where I'm coming from. The site has always been about accessibility, while having a clear bias from day one towards our working artist community. For over a decade, even when we're posting very little, we've still been the place to go for jobs. And I think the greater need is to continue that. I've got a bit of a plan that requires we keep moving forward and attracting studios to our job board, so I hope you can have a little faith that this is all for a good reason. I will continue to send out the format to all job posters, and encourage them that sharing salary range is a great look for any studio trying to appeal to talent.
As we rollout out our newsletter, I think that will be the place to highlight which studios are sharing. We're also going to be tagging those posts that share with Salary Transparency.
It also looks like we're going to have a some kind of a town hall on this topic coming up. As it stands, it'll be me and one independent producer who's launched a bunch of shows. I'm going to extend the invitation to a few others, and I was hoping some of you might have suggestions as to who should be there. A studio owner? A broadcaster? A cross section of artists? Please feel free to share your thoughts on this.
Also! I keep a document with various salaries for various roles, at various studios. I use it in the Animation Careers class I teach at Seneca, but I think I'll add a link to it and make it available as a public facing DOC.
So hopefully this can keep us moving forward, without alienating the studios, and still providing some kind of resource to you kind humans.
Fingers crossed.
Mike