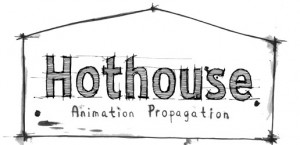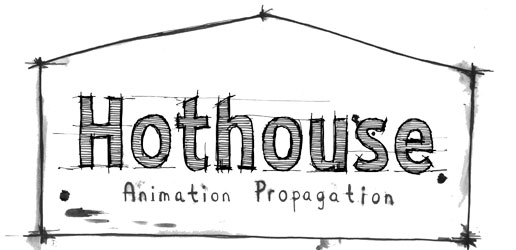 A little while back, the NFB announced this year's Hothouse participants.  Among them was Tabitha Fisher, an animator and illustrator from Toronto.  I've featured some of Tabitha's work here on the site before, and I'm very glad to announce that she'll be doing a bit of writing for us for the next little while, sharing her experience working with the NFB and completing her film.
Here's her short bio from the NFB site: Tabitha finds adventure through drawing other people's stories. Currently based in Toronto, she is an Animation Designer and freelance Illustrator. On spare days she can be found breaking the ice between strangers with the power of her sketchbook.
So welcome aboard to Tabitha, and here's her first entry:
"I got the call from the NFB in early March with news that my pitch was accepted into the seventh edition of Hothouse, an intense 12-week program in auteur film production. Within days I was off to Montreal to meet the other 5 participants and the team from the English Animation Studio who would help us to make our best films possible.   Each year offers some challenges, and this year there were three. Firstly the theme for submissions was "Here be Dragons", an allusion to uncharted waters as marked on ancient maps. Pitches had to draw their stories from that theme while including one of ten specially commissioned music tracks. The last challenge was to explore the possibilities of remote filmmaking. Instead of moving to Montreal as in previous versions of the program, we were asked to stay put for the majority of the production and carry on together via Skype.   Things are now on a roll as we enter the third week of Hothouse. At this point all 6 filmmakers have fleshed out their concepts with storyboards and animatics, ready to head into full production. The whole process leading up to this point has involved a series of group meetings where we share and discuss each project with the Hothousers, the producers and our mentoring director. It's wonderful to see people truly excited about each other's work in a supportive environment devoid of pretension.   That's the thing about the NFB. You aren't just there to make your film or their film it's about making the best film possible. We're sharing this trip together and each participant has something vital to contribute. For me, it's an exciting and refreshing experience."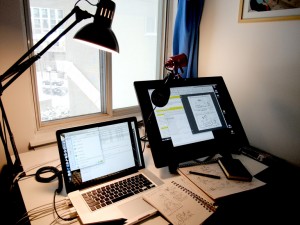 To read more about Tabitha's Hothouse journey, check out her blog.  The various Hothousers are also writing on the NFB blog, so check there too if you want to learn more.  Good luck to Tabitha and the rest of the Hothousers.