This time of year sees a lot of cool art and animation popping up in people's in-boxes.  We're going to try to provide a sampling: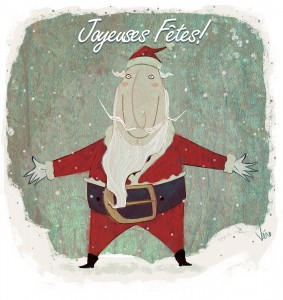 You can find this rendition of Old St. Nick on Montreal animator  Veronique Paquette's blog.
And Toronto's Guru Studio sent this little piece of goodness around, courtesy of Noam Sussman:
Here's Vancouver's Slap Happy Cartoons' card: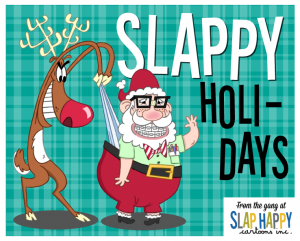 Ottawa's Mercury Filmworks sent me this one:
Happy Holidays 2012 from Mercury Filmworks on Vimeo.
And here at Smiley Guy, we put together a Super-Special Hair & Mole Holiday Extravaganza (at least, that's what we're calling it):
I'm happy to update if you guys send me more links.  I'm feeling very festive today.